Ticket HR in one minute
Could requesting any work leave be as easy as sending a text?
Ticket HR simplifies and optimises Human Resources' requests and communications. Employees can select one ticket among the ones available on the App, and follow their request's approval thanks to real-time notifications. Administrators can effortlessly approve, edit or deny submitted requests directly through the platform and consult a dedicated calendar that allows data export when needed.
Easy requests and approvals
It optimises and speeds up management procedure associated with employees' requests and communications
It simplifies attendance and absence monitoring
Directly through the platform, administrators can approve or deny employees' requests.
Each employee can send a direct request to its manager
Request a demo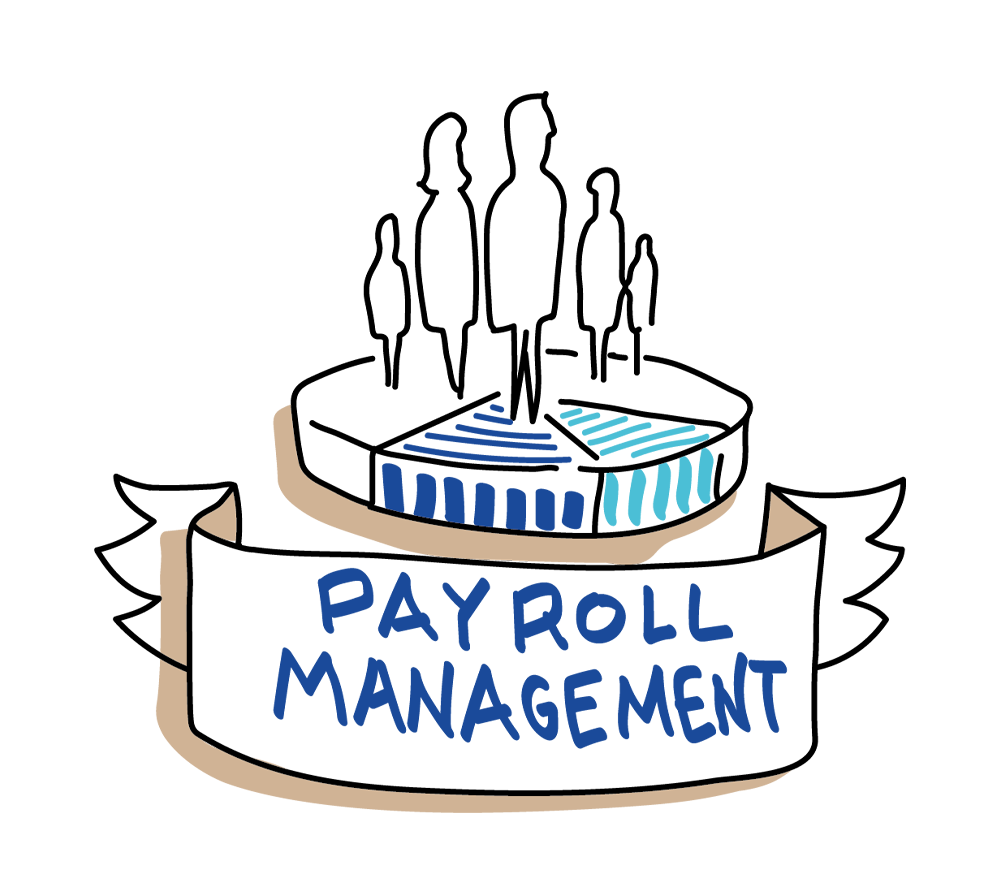 Preset tickets and real-time notifications
It supports up to 21 different tickets to make available on the App
It is possible to create pre-set tickets that request the submission of specific attached documents
An employee's ticket approval can be submitted to up to 3 levels of validation, each one with multiple managers
Employees can follow the approval process through push notifications and receive real-time validation
Users can always consult the list of their archived tickets
Request a demo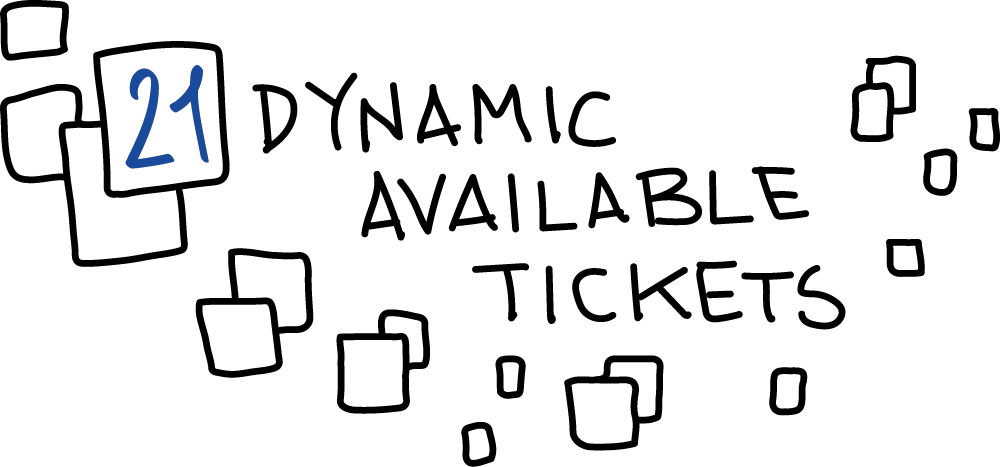 Data management and team overview
A dedicated calendar shows managers a real-time overview of the entire company or specific departments, according to absent and present employees
Data export always available in .csv or .xls for managers
The Module blends in perfectly with other management software in use through available APIs
Request a demo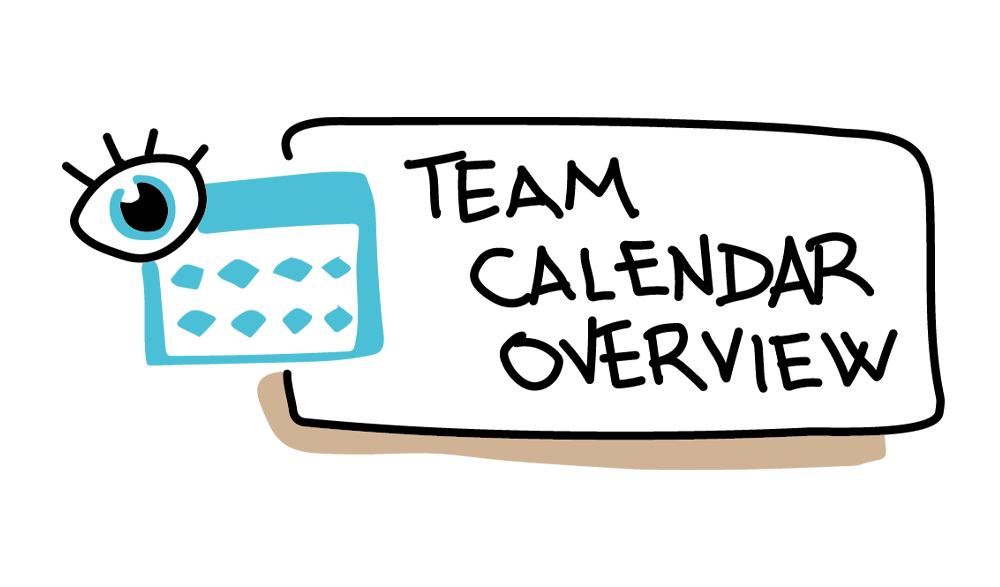 THE USE OF
The Back Office
It is possible to associate up to 3 levels of validation for each employee
Each administrator can view the requests of its team members and use quick actions to accept, reject or change dates
If needed, tickets can be deleted even after their approval
Find out more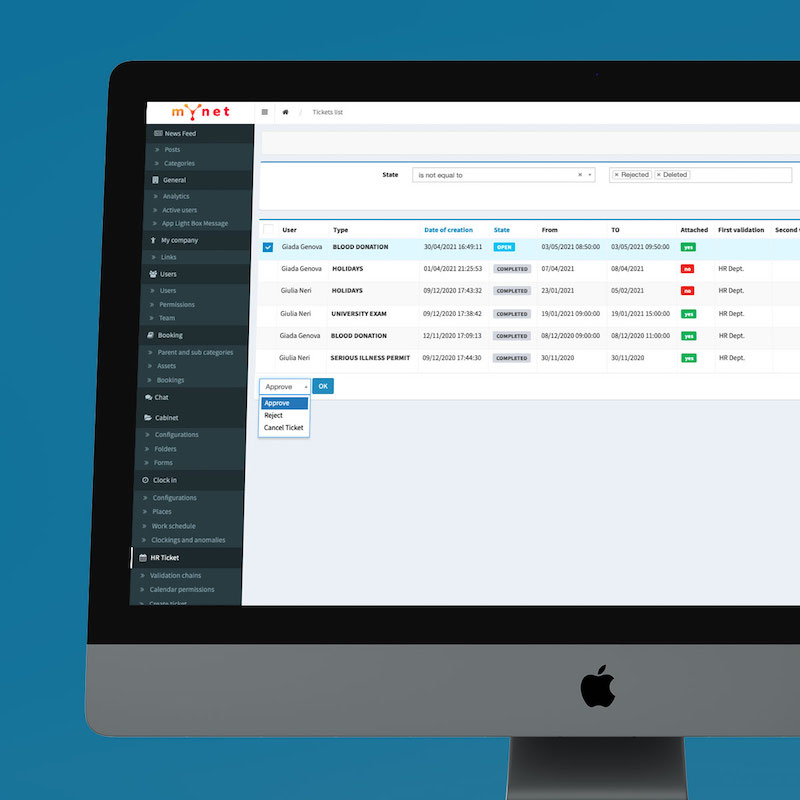 THE USE OF
The Back Office
The tickets requests of each team are displayed in a calendar that can be shared with additional responsible figures, even if disconnected from the responsibility of validating requests
Each single open tickets creates a bilateral chat to allow communication between managers and employees
It is possible to an email alert that summarises the tickets awaiting approval to the validators
Find out more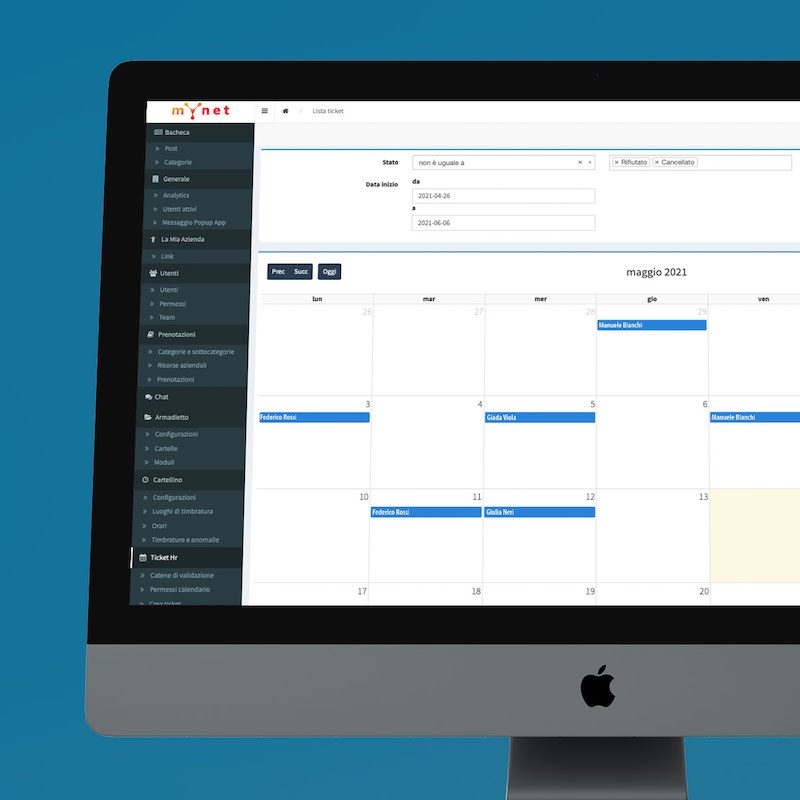 THE USE OF TICKET HR
MyNet's customers use it to
Simplify through a user-friendly App any leave request from employees
Plan a list of preset tickets to make available to staff on the App
Guarantee staff the possibility to consult archived tickets
Create tickets that require the submission of specific attached documents
Offer employees a simple tool to send their doctor's letter or the social security service code
Open a direct chat to communicate with the person who asks for leave
Allow employees to follow the approval process of their ticket through notifications
Approve, edit or deny specific requests directly from the platform and in real-time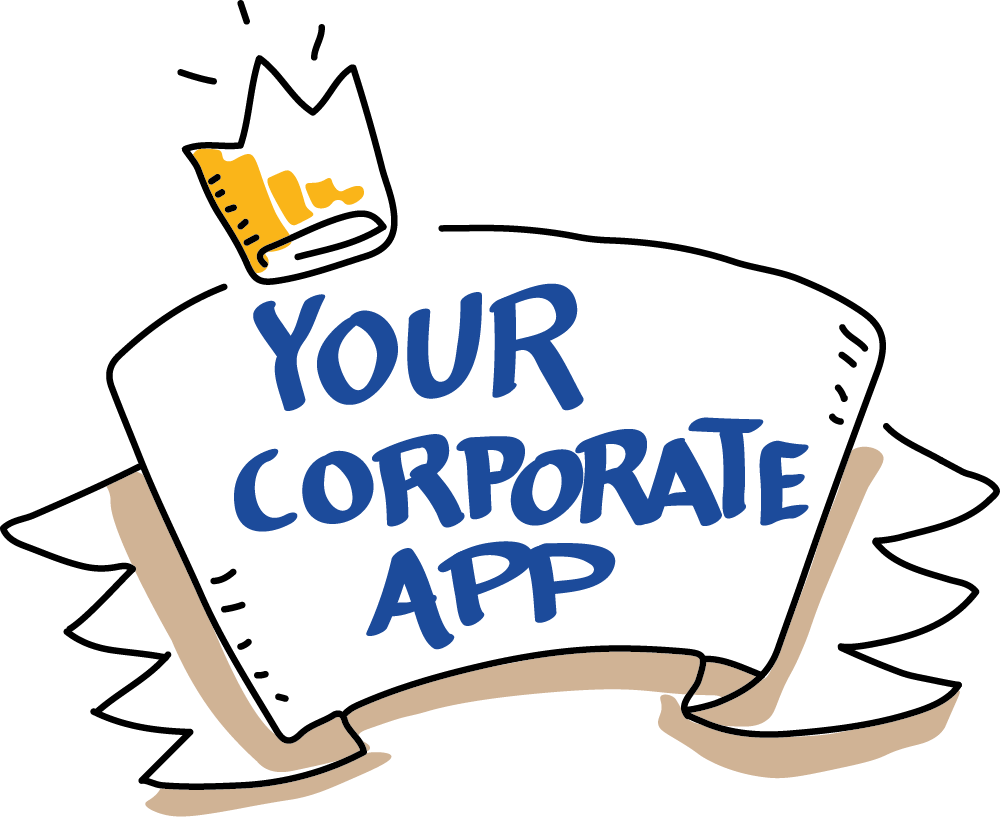 Some news about MyNet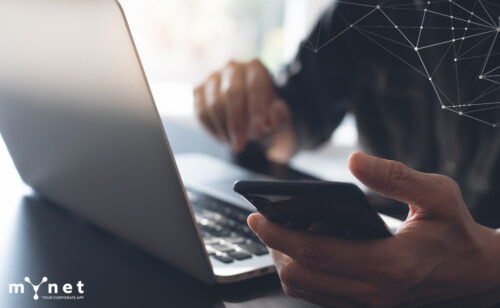 A technology with many applications The Clock in Module has already simplified the attendance management in many different companies by...
Read more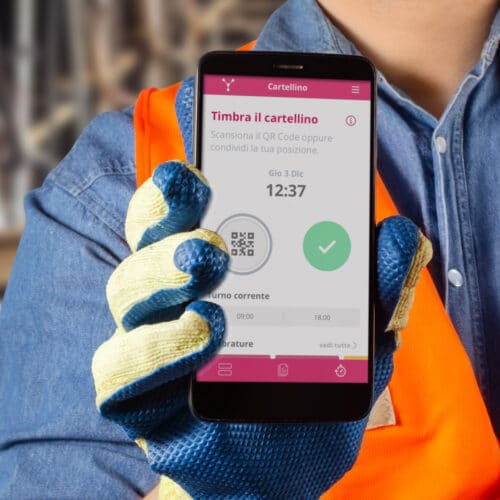 Missed clock-in: a timeless classic The attendance anomalies are a nightmare that concerns everyone. Whether it is for emergencies or...
Read more