Booking in one minute
Can an App ease the booking of corporate spaces and resources?
Booking simplifies any activity related to the management and distribution of each corporate facility and resource available to employees. Through the Back Office, it is possible to list all the tools and spaces available and organise them into categories and sub-categories. In this way, employees can filter the list based on what they are looking for and select effortlessly the resource needed. This unique module displays the availability of each asset and eases the booking itself, allowing the users to reserve tools and spaces directly through the App.
Optimal management of corporate resources
Manage and let users book corporate assets like meeting rooms, cars, desks, equipment, canteen, vehicles, etc.

 

Organize commonly used resources and tools into categories and sub-categories

 

Associate each resource with its informative sheet

 

Display resources in App with a title, description, images, and documents, and add custom fields

 

Add info relating to safety standards, internal notes, etc.

 

Offer users an alternative solution in case the good their looking for is unavailable

 
Request a demo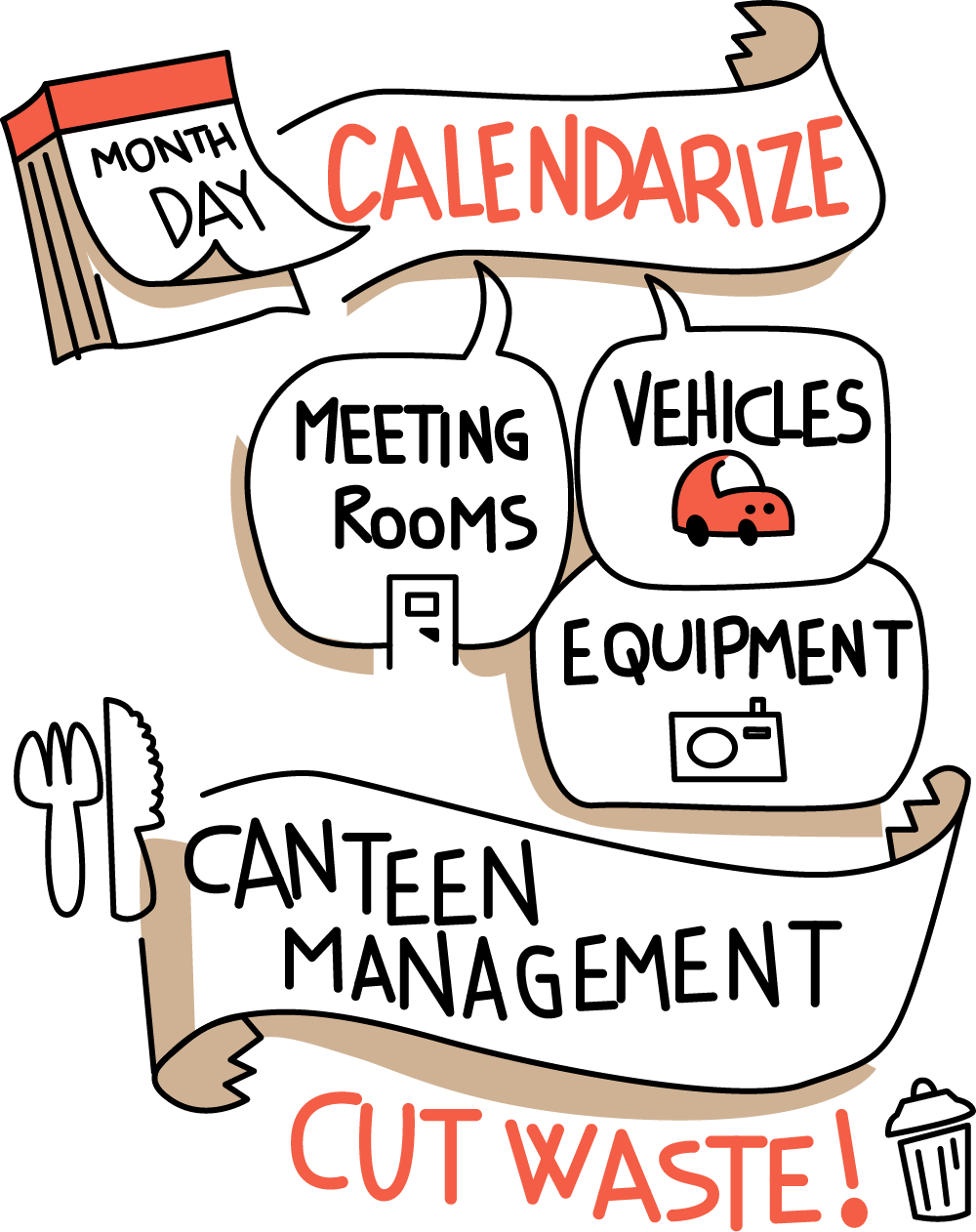 Availability and booking from the App
Let users book company resources and assets within the Corporate App

 

Reserve specific resources for certain users or groups of users according to their role, geolocalization, etc.

 

Consult the available assets by filtering the list with a date and a specific time or inserting for how long users will need the resource

 

Offer users an automatic suggestion regarding the earliest availability of currently booked resources

 
Request a demo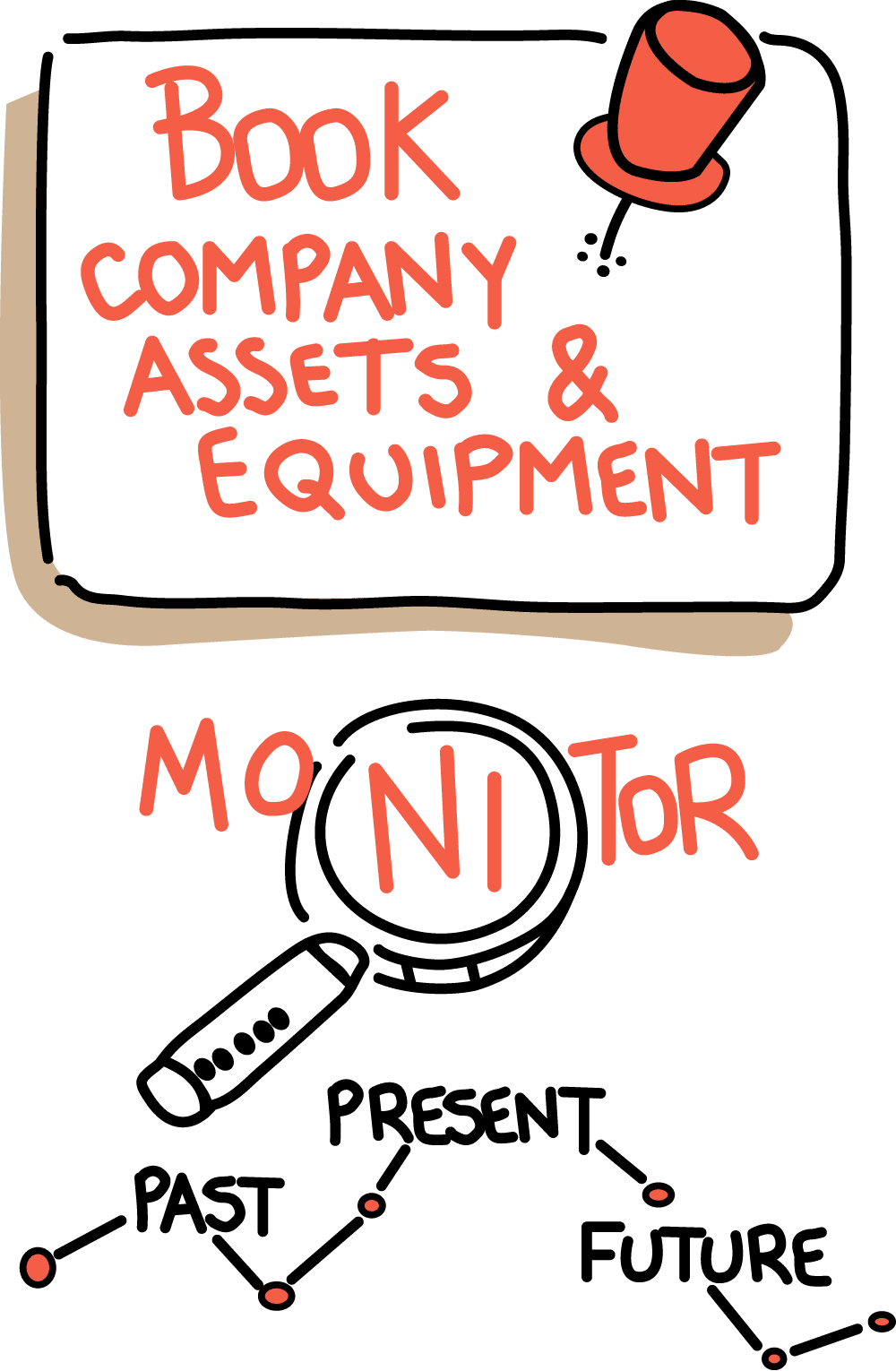 Book reminders
Send users automatic remainders on their upcoming reservation

 

Let staff consult their list of present and past reservations

 

Let administrators keep track, from the Back Office, of reservations 

 

Get rid of emails concerning reservations

 
Request a demo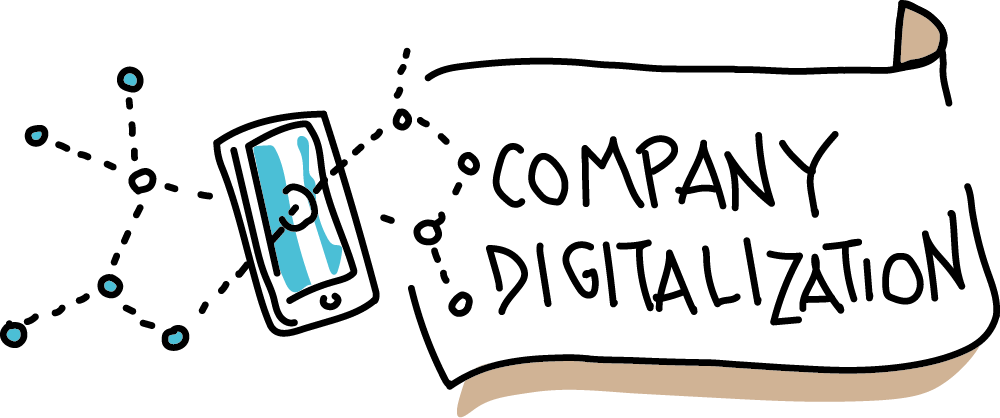 THE USE OF
The Back Office
Organize resources into categories and sub-categories and reserve them for all users or specific groups

 

Create a file for each resource by personalizing the name and description, images, and attachments (e.g., policy or regulation)

 

Display the list of resources already booked by users with information relating to the user's name and the reservation itself 

 

Edit or delete users' reservations

 
Find out more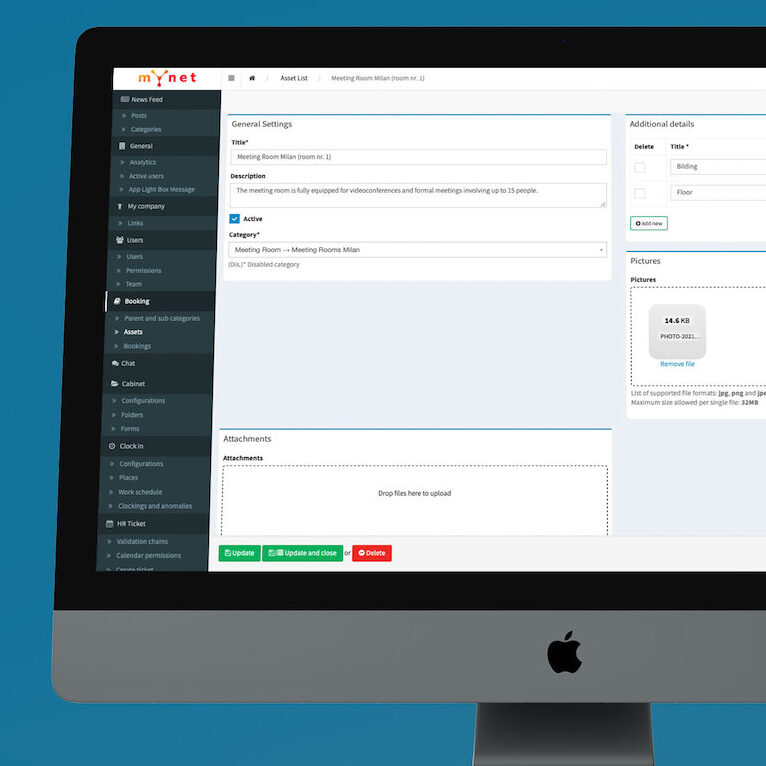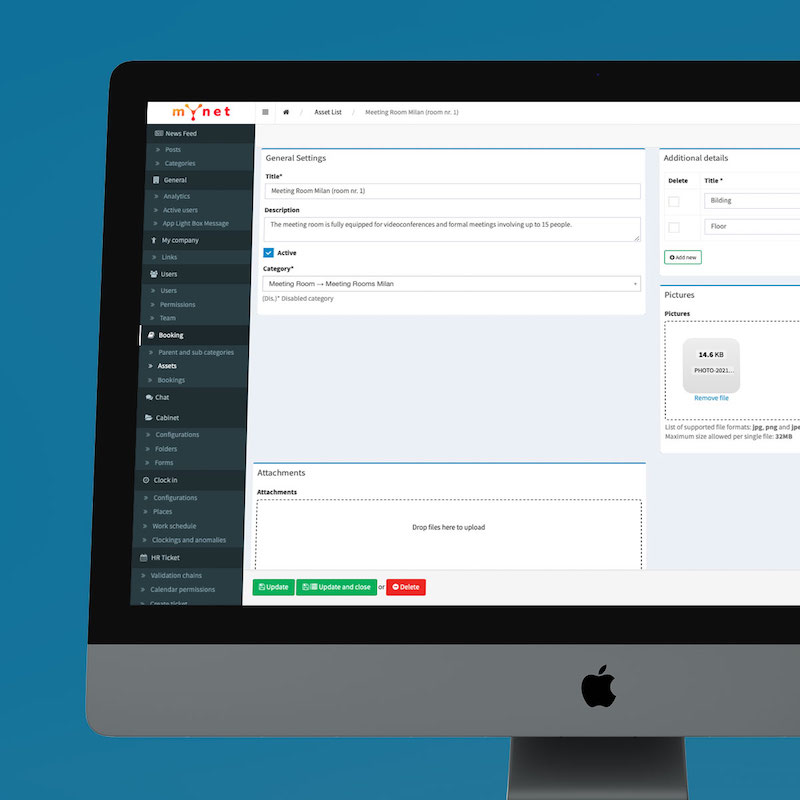 THE USE OF BOOKING
MyNet's customers use it to
Digitalize reservations, canteen orders, and company desks

 

Let staff book company fleet, tools, and equipment

 

Optimize meeting room bookings

 

Segment the availability of the company resources and reserve specific assets for specific teams

 

Allow the reservation of training sessions with teachers and their related classrooms

 

Manage the capacity of canteens and other spaces

 

Facilitate reservation and collection of PPE by staff

 

Manage employee bookings for medical appointments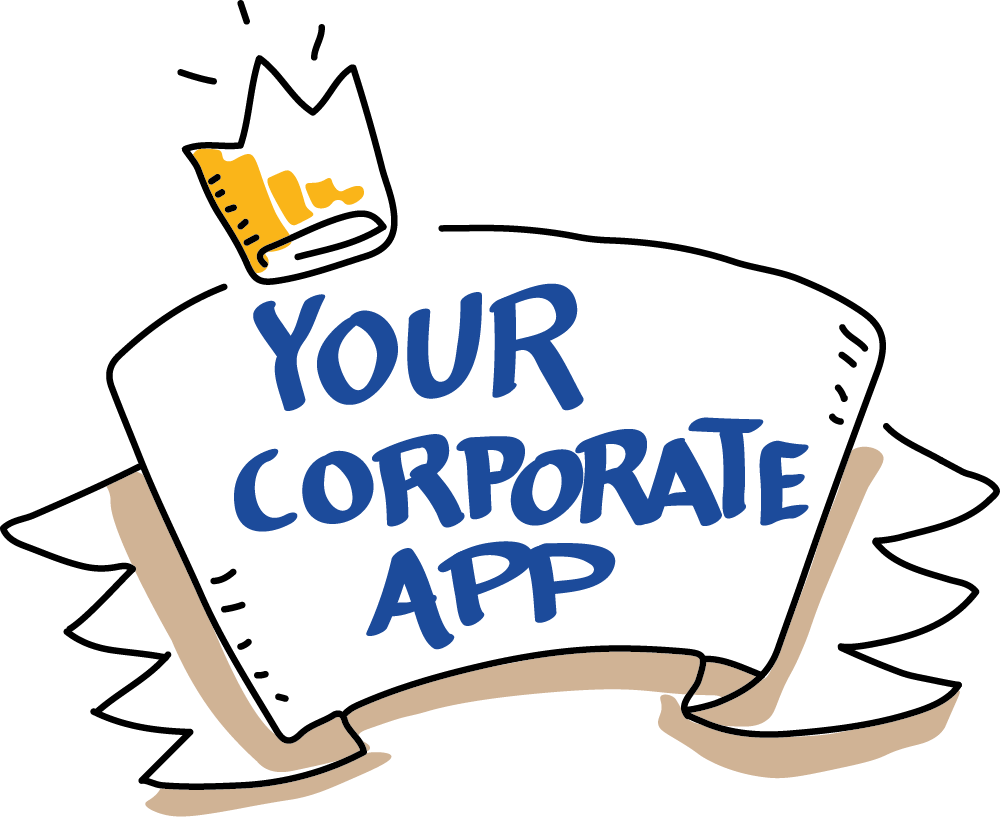 Some news about MyNet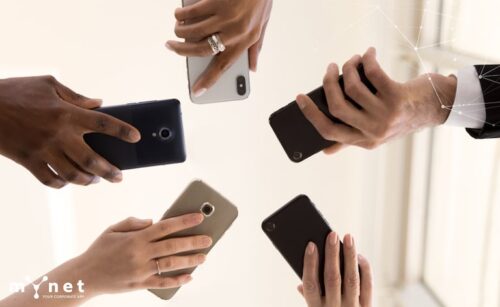 Dalle auto alle sale riunioni, l'accesso a spazi e strumenti non può che passare attraverso un'app per la prenotazione delle...
Read more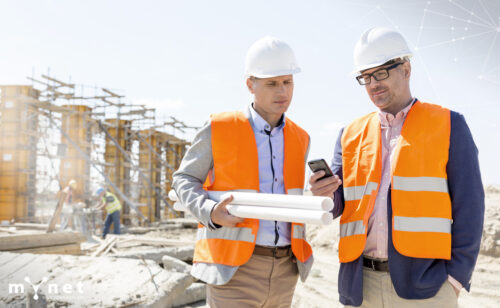 La tecnologia che indica disponibilità di strumenti e spazi aziendali Il modulo Prenotazioni si è rivelato per molti clienti MyNet...
Read more