Time Keeper in one minute
Is managing the attendance of collaborators inside and outside the company possible through a single solution
Time keeper monitors attendances effectively and reliably through QR code and GPS technology. It replaces and enhances the badge usage with an alternative clock-in management system ideal for everyone, workers on the move and business missions included.
Push notifications signal any attendance anomaly simplifying their immediate resolution. Through the App for users and the Back Office for managers, it is possible to check the archived clocking.
Digital clocking with QR code and GPS
Create an infinite number of QR codes to associate with unique places

 

Let staff clock in and out using a physical QR code

 

Reserve specific QR codes for predefined users

 

Capture employee location and track attendance

 

Offer users three different types of clocking systems: via geolocated QR code, via GPS, or PC

 

Allow users to clock in with a geolocalized QR code and integrate Beacon technology for further proximity controls

 

Control digital workers' attendance allowing them to clock in with a QR code

 

Feed the CRM by integrating customer visit data and letting sales agents clock in via GPS

 

Replace all physical clock-in systems

 
Request a demo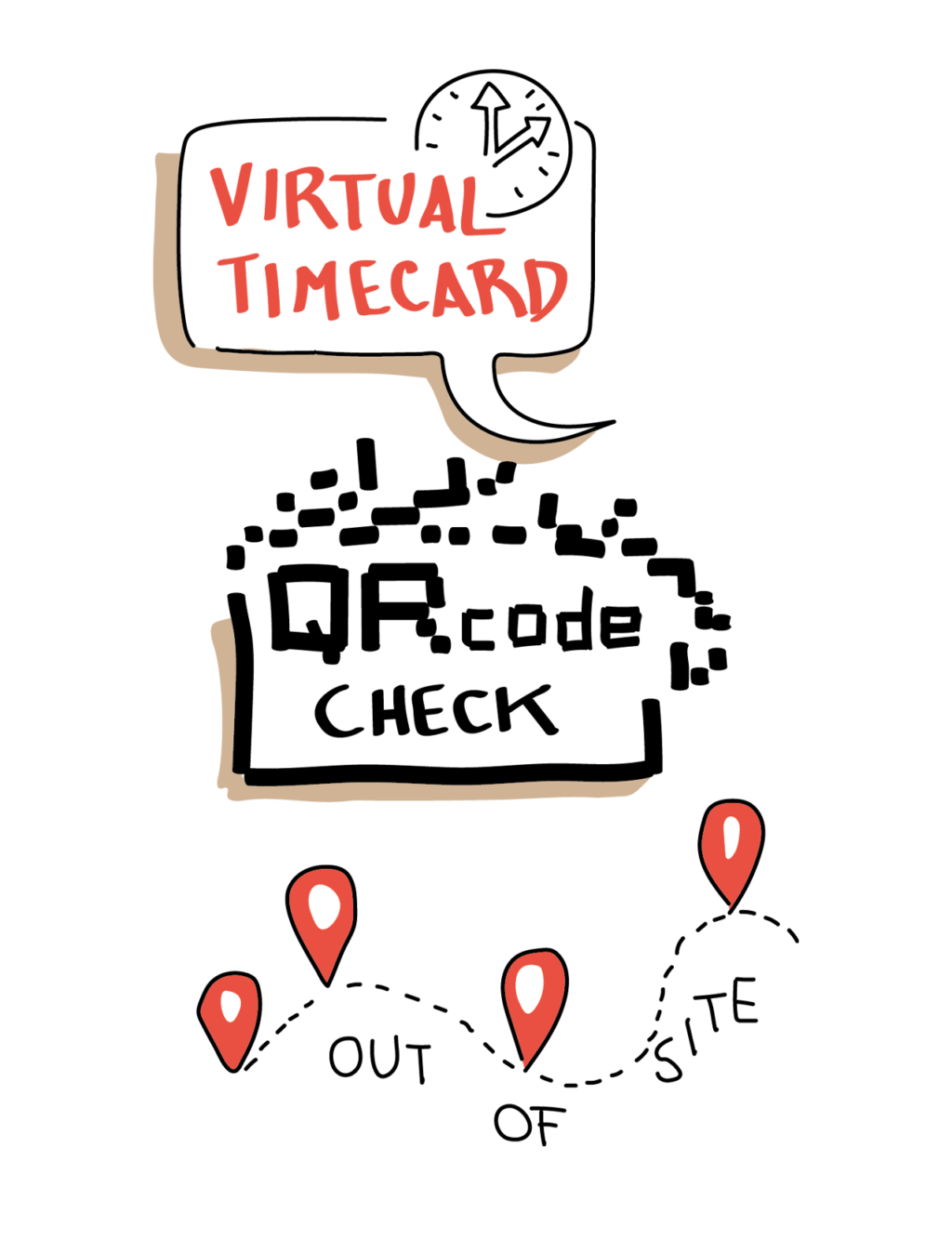 Immediate anomalies resolution
Associate push notifications with works shifts so as to remind staff to clock in

 

Divide work days into daily shifts to consider breaks (lunch break, etc.)

 

Control clockings anomalies in real-time with info relating to the type of anomaly (delay or missing clocking) directly in the App

 

Allow administrators to solve anomalies from the Back Office by assigning anomalies to their justification for the payroll system 

 

Integrate Time Keeper with Ticket HR to automatically manage any end-of-the-month anomaly

 
Request a demo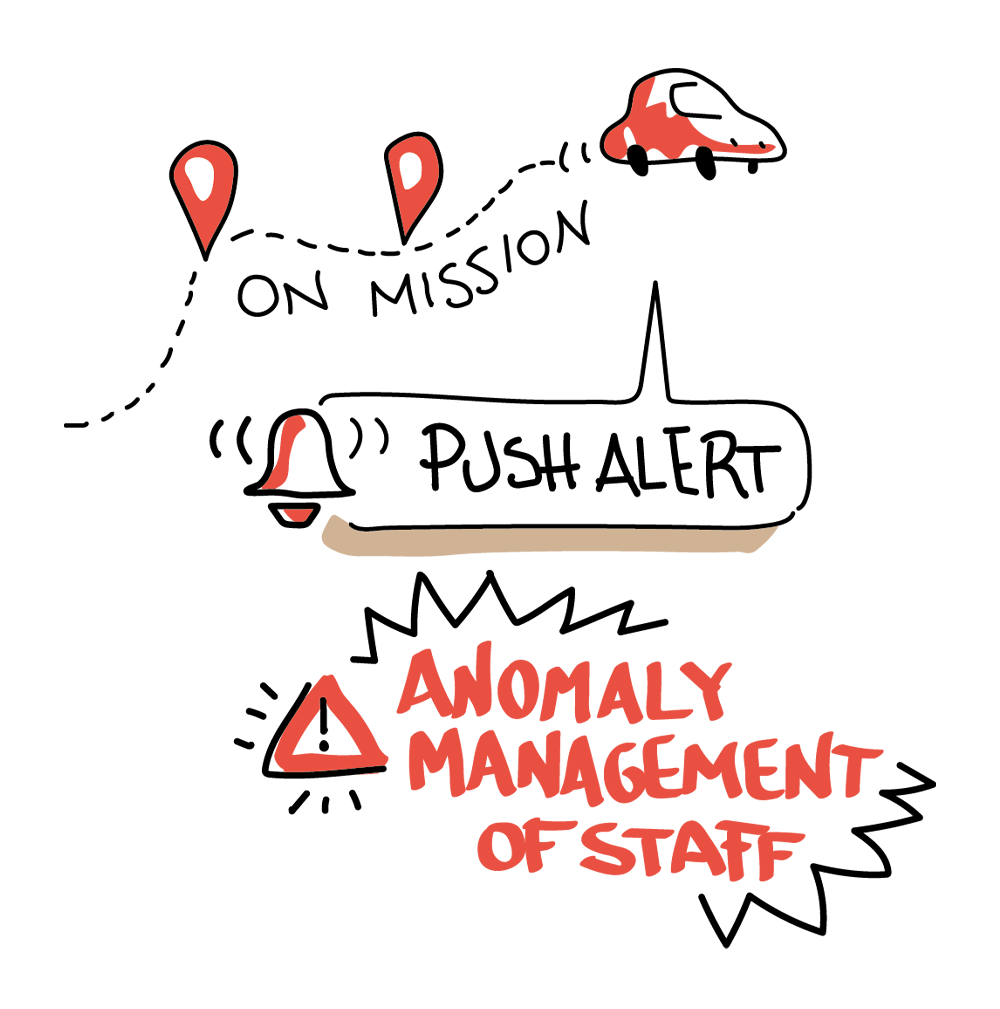 Clocking overview
Check clockings and associate them with work shifts from the Back Office

 

Let employees consult their clockings within the App

 

Integrate Time Keeper with existing third-party business software

 

Integrate Time Keeper with Ticket HR

 

Offer security managers an overview of staff's attendance at any given moment and in any company area 

 

Offer managers the ability to manage customized tolerances on clockings

 
Request a demo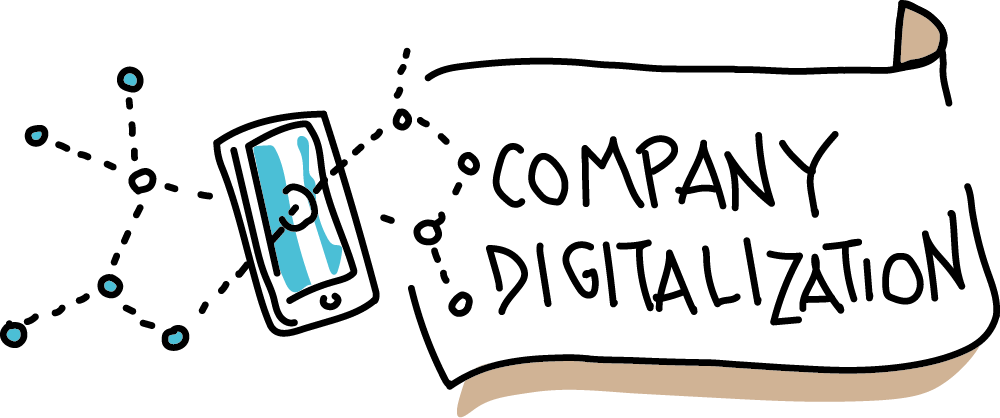 THE USE OF
The Back Office
Enable clocking via QR code and/or geolocation for each user 

 

Create an unlimited number of QR codes associated with different places on the map via latitude and longitude coordinates and allow (or deny) the possibility to clock in outside that metric radius

 

Enter work shifts and employee breaks to allow the system to generate expected clockings and recognize anomalies

 

Let users chat with the managers in case of a detected anomaly to solve it 

 

Consult the clockings using filters related to specific users, teams, type of clocking (in or out), expected, and actual clockings 

 

Integrate Time Keeper with the Ticket HR Ticket: approved tickets allow the system to recognize already approved absences 

 

Integrate Time Keeper with Ticket HR and any payroll software via API, layouts, xls, or csv files

 
Find out more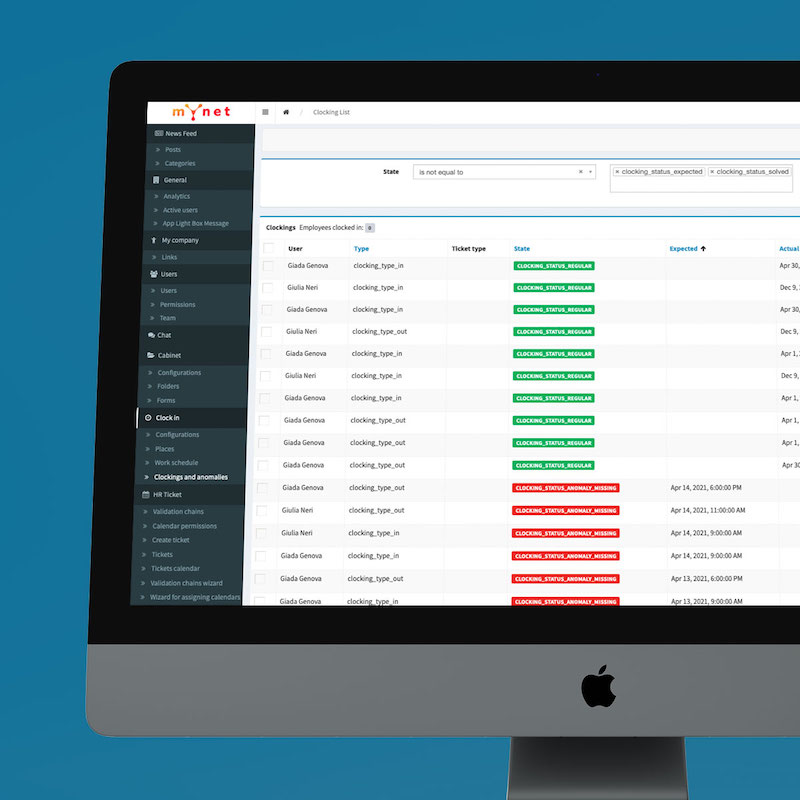 THE USE OF TIME KEEPER
MyNet's customers use it to
Offer staff on the go or smart working a digital attendance tracking system

 

Avoid clocking anomalies by associating work shifts with a reminder notification 

 

Encourage the digital recording of attendance at training courses 

 

Monitor sales agents visiting customers

 

Allow employees to keep track of their attendance history 

 

Check the distribution of personnel within the company spaces for security purposes 

 

Access an overview of personnel distribution on construction sites for operational purposes 

 

Associate a QR code to an order or construction site to manage time tracking by integrating data into production ERPs 

 

Integrate Time Keeper on CRM to facilitate the reporting of sales figures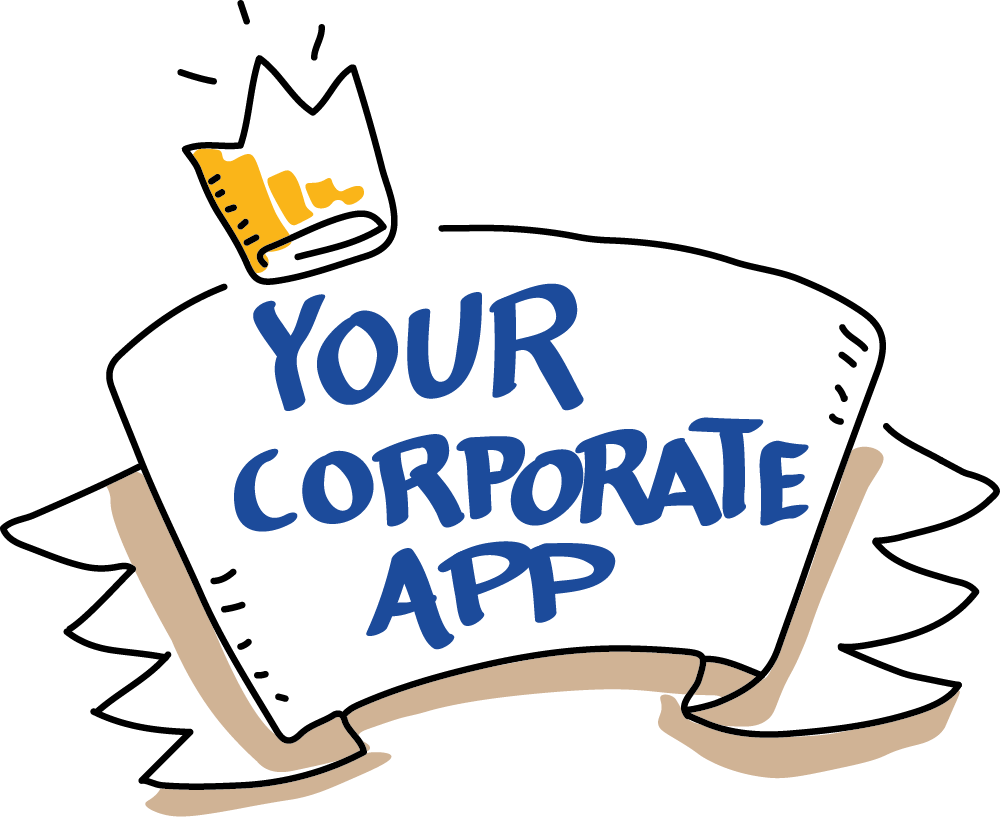 Some news about MyNet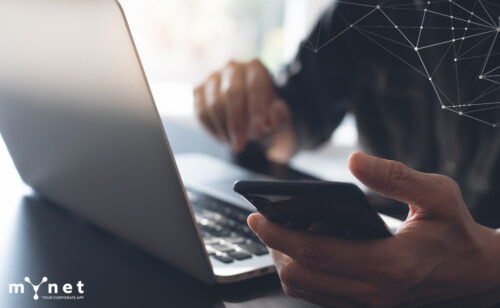 Ebbene sì, scegliere di introdurre in azienda un'app cartellino per semplificare l'operazione di timbratura del personale è l...
Read more