People: the real strength of MyNet
Just like every start-up that believes in a project and chooses to commit to it from scratch, MyNet could not be such a rich reality without its real strength: people.
Since its constitution, MyNet has recruited talents and professionals who have entirely devoted themselves to the project putting into play individual skills, abilities, experiences and innovative ideas.
The team firmly gathers around shared goals and values. This makes it ready to commit to the project, exchange views with each other and with clients, face new challenges and celebrate success as a team.
Manuele Ceschia: CEO
Responsible for the entire MyNet project development, he supports the work of the different teams, from the marketing office to the commercial one. He has decided to transform MyNet into a Benefit Corporation and is now committed to spreading the values of social and environmental responsibility at the basis of this new legal form.
His favourite Module? His answer is always the same: the one that has not yet been developed.
Federico Carducci: CTO
Directly confronting the companies, he plans the customisations and the integrations of MyNet with other management systems. He takes care of the design and development of the platform to offer customers a Corporate App that is perfected in every detail.
His favourite Module? Cabinet, because it allows people to share business documents with the entire network of employees, collaborators, contractors and customers.
Giulia Di Sopra: Customer success manager
Responsible for the illustration of MyNet's functionalities to the customers, she is in charge of the Demos and the management of the manager's training in the use of Mynet. She offers customer support with her team, emphasising the importance of creating strong human relationships. Her favourite Module? News Feed, because it allows the company to communicate with employees and vice versa while making the staff feel like part of something big and unique.
Giada Gervasi: Innovation Manager
Responsible for the innovation, organisational development and internationalisation of MyNet in Europe and worldwide. She chose MyNet after discovering by chance the App's existence through an article about the best hr tools to adopt in the companies.
Her favourite Module? Gamification, because it multiplies the value of all the other Modules creating a healthy corporate culture oriented to communication and collaboration.
Yari Del Mestre: UX designer
He designs the user interface of the MyNet platform by making it increasingly attractive, simple and intuitive. Based on objective data and feedback from users who daily use the App, he takes meticulous care of every detail concerning the User experience with the platform. His favourite Module? News Feel, because it allows people to interact and communicate with colleagues and managers feeling part of a group.
Tommaso Ponti: Sales Manager Italy
Responsible for the development of MyNet's Italian market by working both with end-users and commercial partners. He considers human relationships and the identification of the customers' real needs key factors of his job. His favourite Module? Cabinet, because it simplifies everyone's daily tasks and allows the company to store documents and make them easily accessible to its employees.
Giulia Grendene: content and SEO specialist
Responsible for the creation of SEO friendly content, she is in charge of the writing activities tackling topics related to MyNet and its functionalities and hr trends. She joined the team to carry out a university internship and soon became passionate about MyNet's project and mission. Her favourite Module? Survey, because it allows employees to express themselves and provide feedback to the company feeling part of a reality that appreciates and listens to them.
Silvia Tomat: Head of Administration
Responsible for the documentation and recording of every business account, she manages every accounting process, from incoming and outgoing invoices to payroll, ensuring full compliance with procedures and tax obligations. Her favourite Module? Booking, because it allows small and large companies to make the most out of their assets.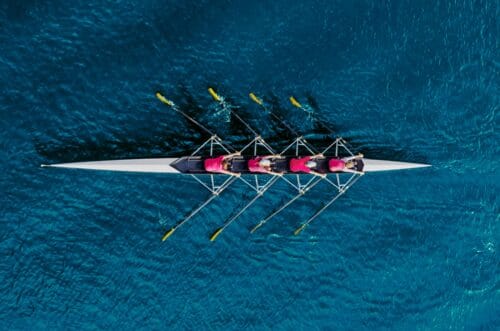 Proud to be a Benefit Corporation
MyNet complies with the highest social and environmental impact standards.
MYNET AS A BENEFIT CORPORATION
The values
Sustainable development
MyNet commits and works towards meeting the content of the 2030 Agenda for Sustainable Development. This set of 17 goals promoted by the United Nations represent a universal call to action towards a sustainable future.
Environmental protection
MyNet offers a sustainable technological tool that pays attention to the protection of the environment. It fosters the decrease of paper consumption and the introduction of new habits that reduce Co2 emissions.
Non-profit organisations support
MyNet actively supports Italian non-profit organisations by offering them free use of the platform. The goal is to supply these organisations with a tool that simplifies their internal and external relationships and the daily activities' management.
Free training
MyNet is looking for a partner willing to help and offer free training to non-profit organisations' users who want to improve their skills. The training courses will be carried out, starting from a soft skills assessment test generally reserved for companies.
Transparency
MyNet is committed to annually draw up an official impact report to evaluate and state with clarity and measurably both the achieved goals and those yet to reach.