Events and Training in one minute
Is it possible to plan activities and inform the entire company in just one click?
Events and Training simplifies the planning of every corporate activity, from training courses to meetings. Through the Back Office, it is possible to manage every single event defining their specific characteristics. Users can see the list of planned activities displayed on the App and confirm their attendance at the selected event with just one click. Administrators can manage course activities by inserting a direct link to the e-platform on the specific event.
Targeted training management
The planned event and training courses can be enriched with additional information: title, description, date, tutor or contact person, place, etc.
Each event can display a pre-set number of available spots and the minimum number of participants
It is possible to indicate training courses as optional or mandatory
The events can be one-time, recurring or require completion within a set date
The segmentation of users in groups allows administrators to target events or courses to specific teams
Request a demo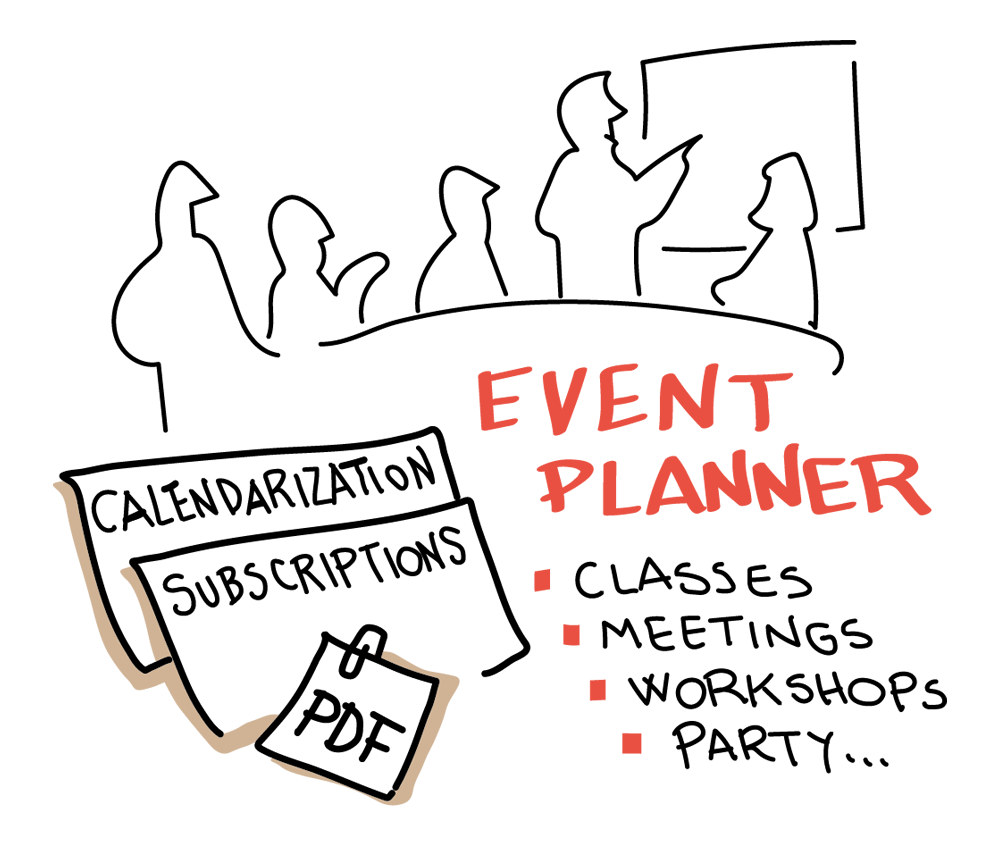 Attendance confirmation on the App
Push notifications signal the presence of newly uploaded events and courses
The App displays the list of scheduled activities
Users can confirm their attendance directly through the App
Push notifications can be used to remind users of pending events that still require confirmation
After the confirmation, users receive an automatic email summarising the details of the event
Request a demo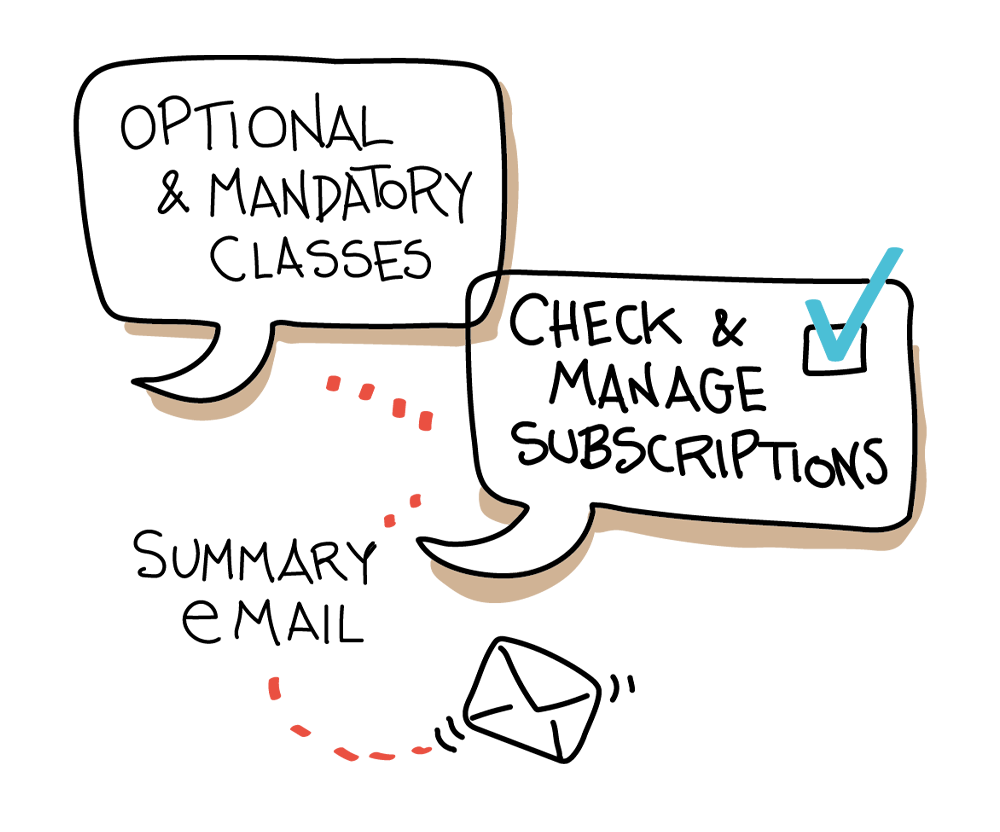 Direct links to e-learning platforms
Direct links to e-learning platforms can be added to each course-sheet
Teaching and informational material can be optionally attached to the course-sheet
Through the Back Office, it is possible to include satisfaction surveys to events or courses
The list of employees registered in the initiatives remain up-to-date, and administrators can export it through the Back Office
Request a demo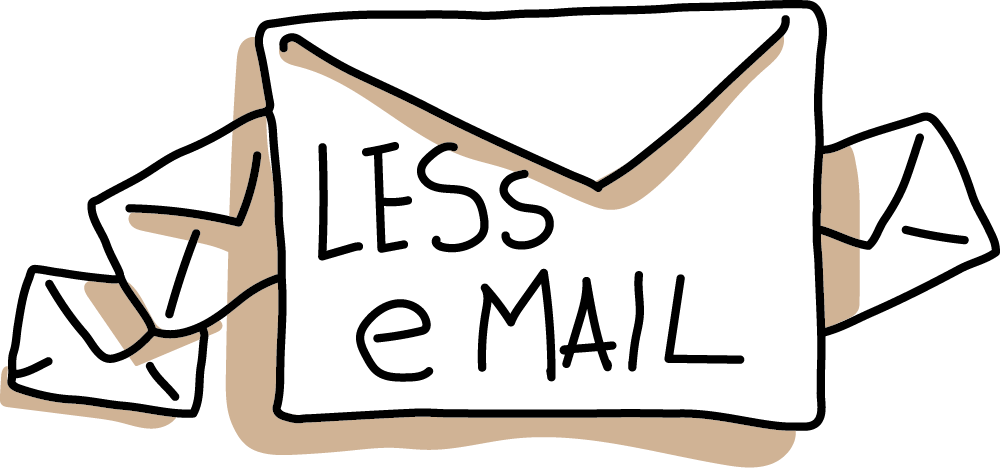 THE USE OF
The Back Office
It is possible to create an unlimited number of events and training courses
Each event and course can be defined by filling in the fields associated with a title, description, available seats, possible barring clause, duration in hours, place, reference website, generalities of the speaker, teaching material etc.
Courses and events can be organised in categories so as allow users to use filters while consulting the list on the App
Events and training courses can be targeted to all users or exclusively to specific groups
It is possible to make the courses mandatory for some users and to send push notifications to solicit their participation
The list of enrollments is always displayed in real-time and stored while data can be exported if needed
Find out more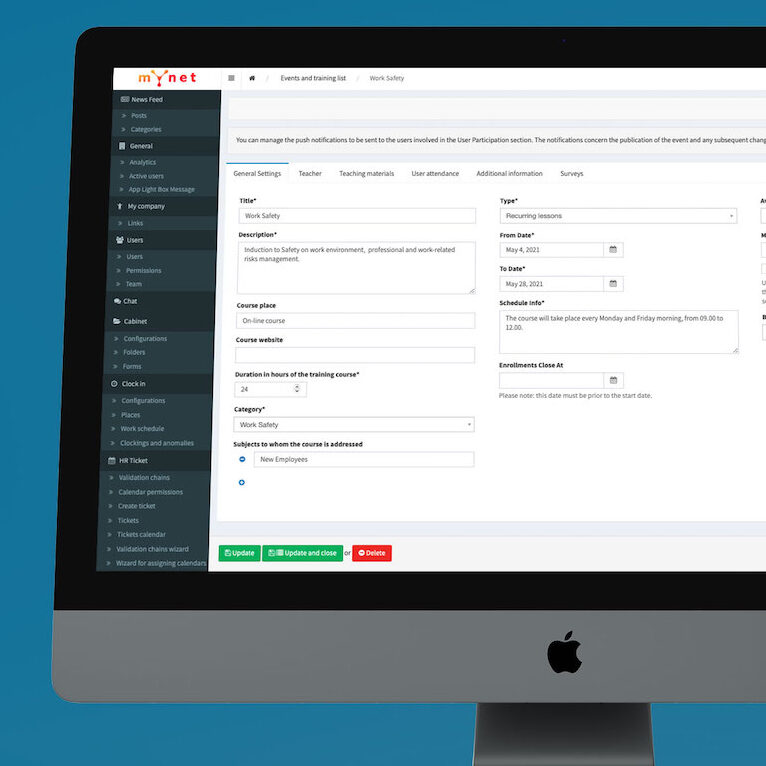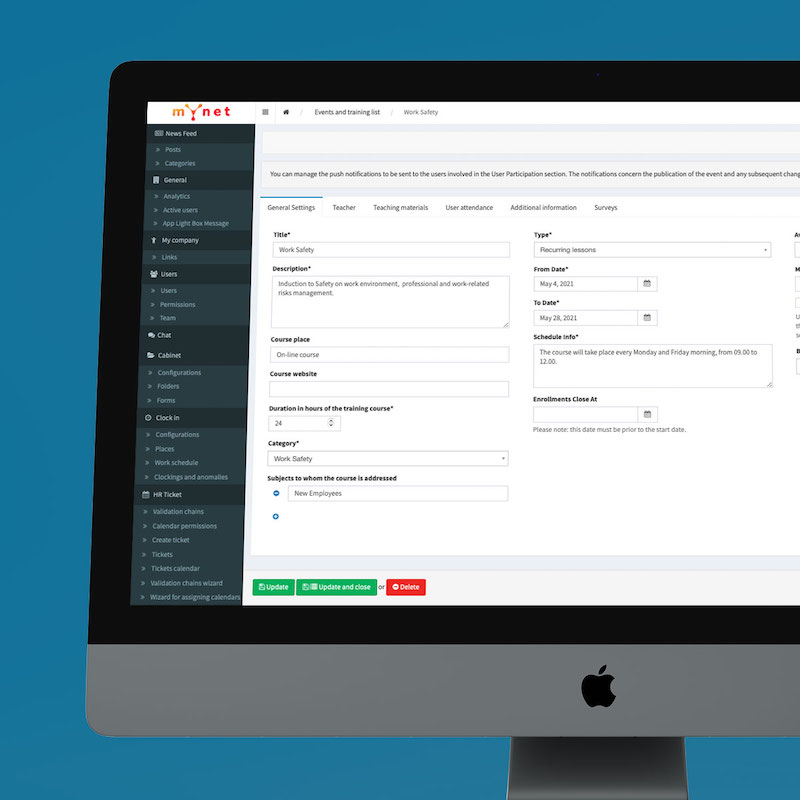 THE USE OF EVENTS AND TRAINING
MyNet's customers use it to
Manage the compulsory and optional training plan
Schedule meetings
Organise mandatory medical exams
Ease the access to external e-platforms through direct links in the descriptions of the courses
Simplify the delivery and reception of required informative material of each course
Keep real-time track of attendance confirmations
Plan corporate dinners
Remind staff and managers of upcoming activities through push notifications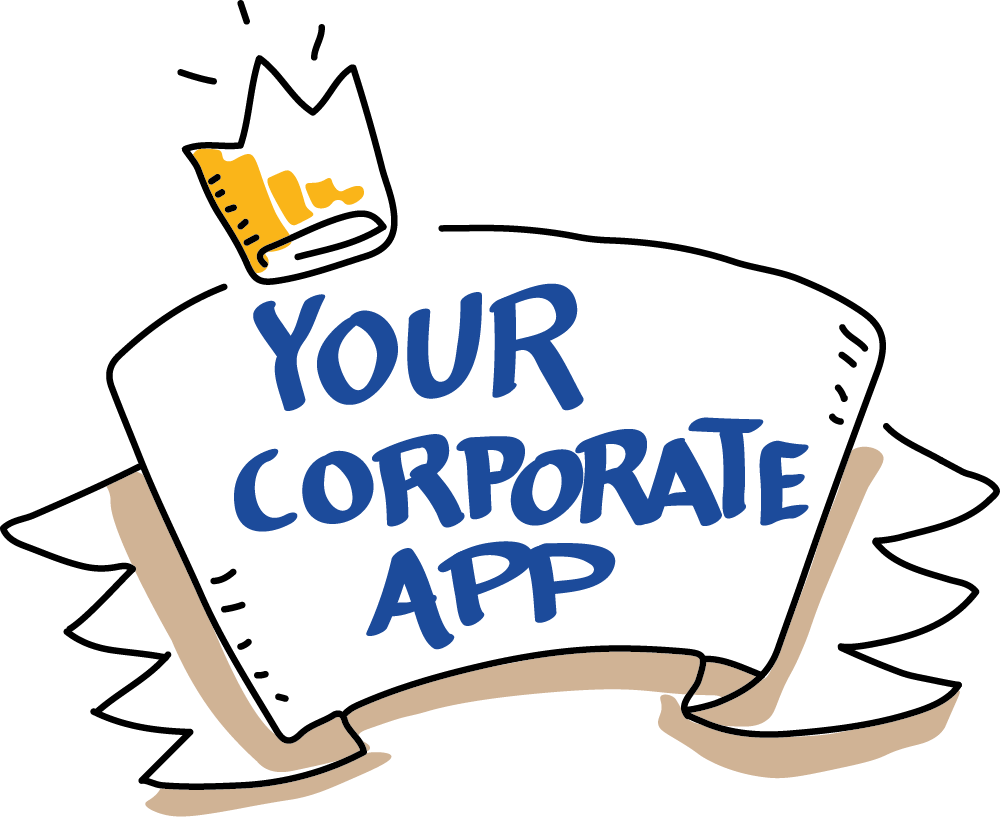 Some news about MyNet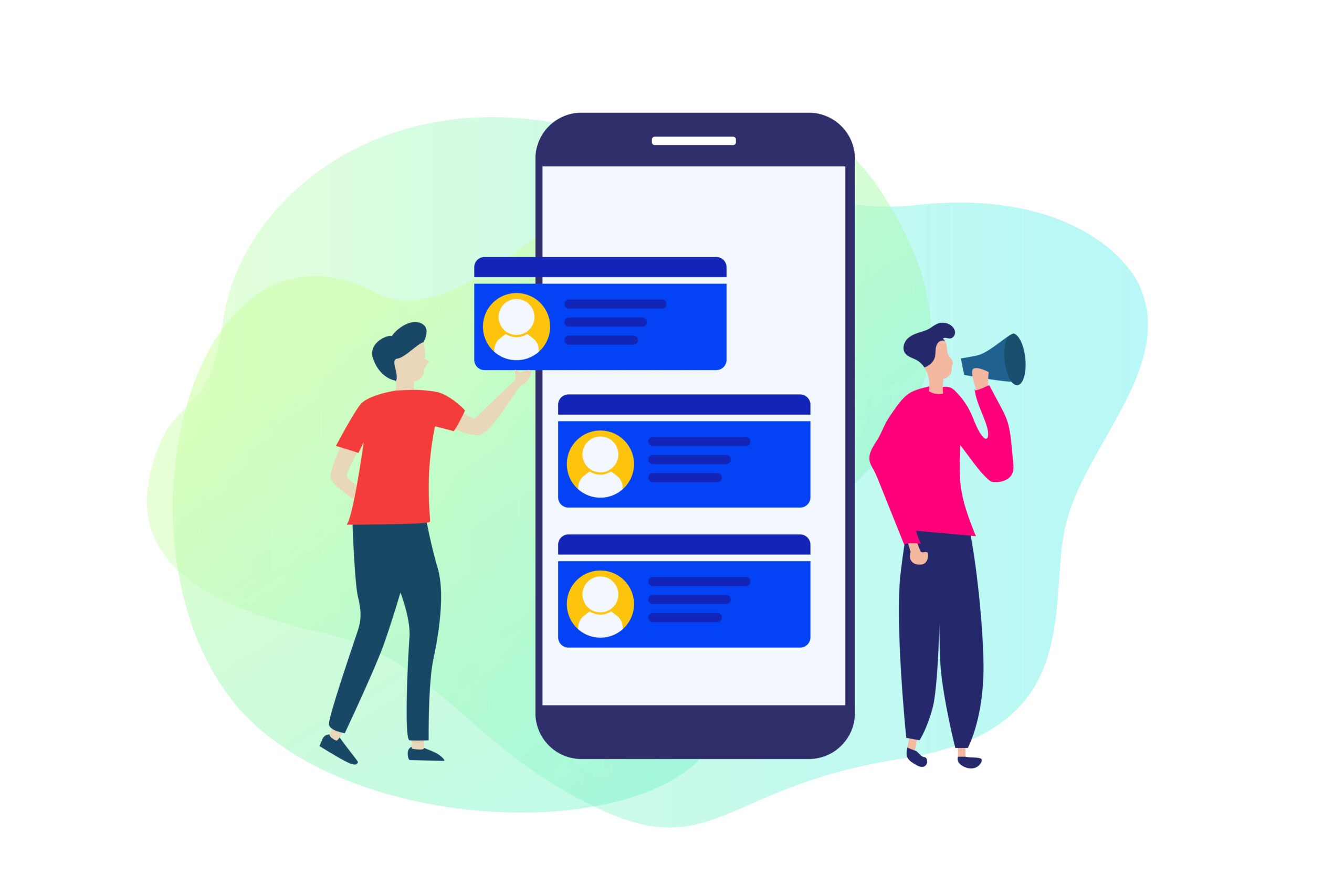 This text has been translated automatically. Emails: are they an obstacle to a productive exchange? A MyNet customer food company,...
Read more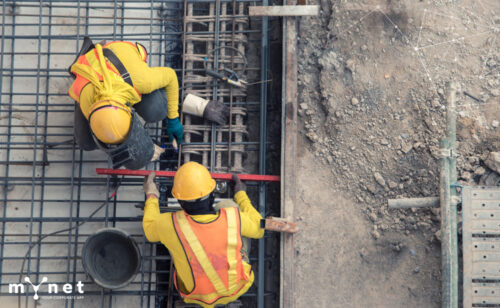 This text has been translated automatically. Manual management of attendance sheets: waste and effort The ability to digitalise some recu...
Read more